Roles:

Graphic design, art direction, layout, branding, presentation design, photography.

Tools:

Adobe Illustrator, Adobe Photoshop, Google Slides, Microsoft PowerPoint.

HTML e-newsletter design template created for Anoka-Hennepin Schools. The final HTML version was based on high fidelity mockups made in Adobe Illustrator. Both of the district's e-newsletters (as well as 40 plus school e-newsletters) use a variation of this responsive template. The design was modeled after the district's redesigned websites and printed newsletter. 
Each school has their own icon (which matches their website) and school-specific colors in the header. A large photo (which can be changed out) rests between the header and start of the body of the message.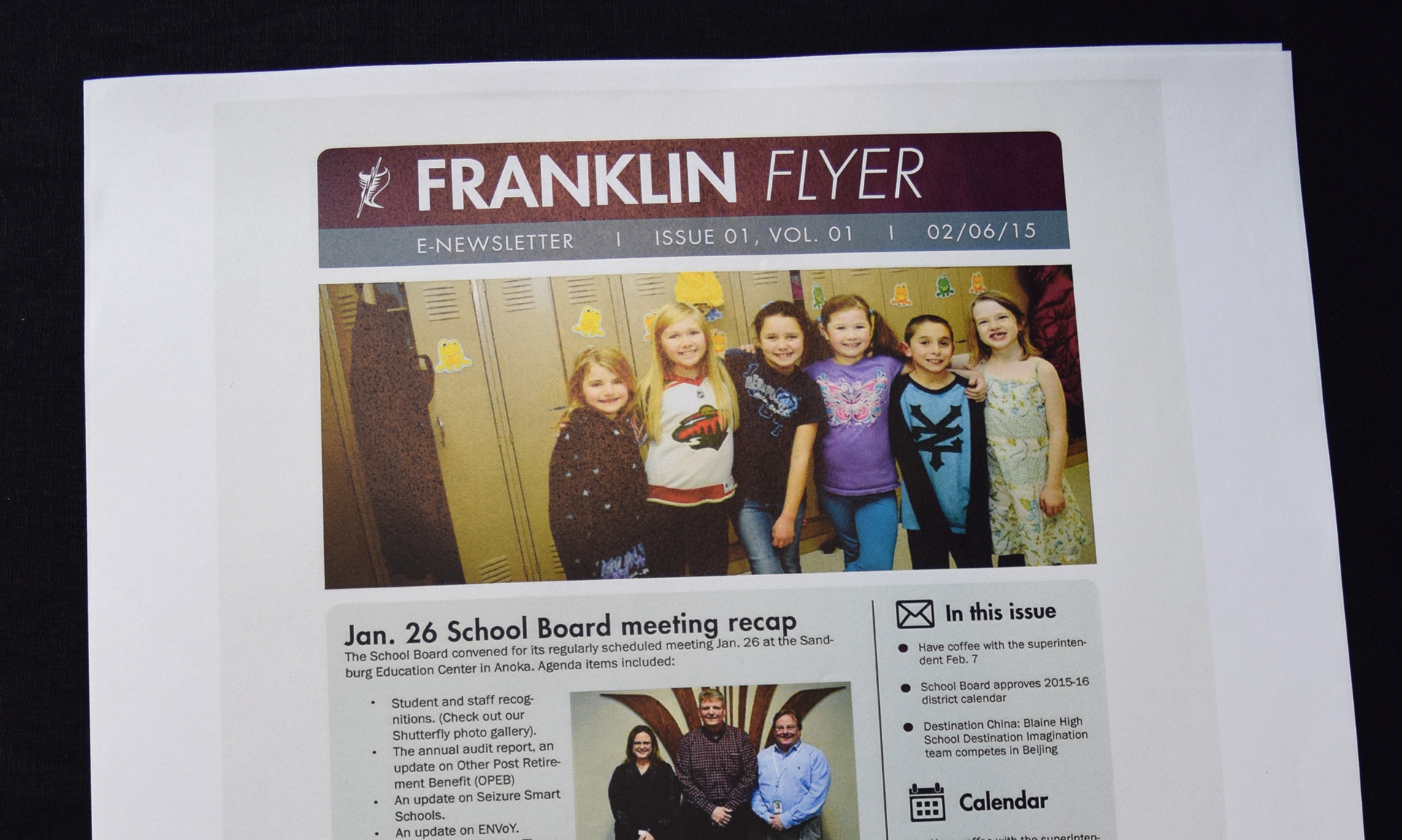 The body text all uses the same color, which is the district's primary color (Anoka-Hennepin Blue). The background of the body text also uses one of the district's neutral palette colors. On the right side are short sidebar topics, which schools can change. 
The footer is customized to each school and contains general contact info and links to various district and school publications. The icon color matches whatever the school's primary palette color is. 
Template used for the district's Action of the School Board publication, which documents highlights of regular School Board meetings. The template was created in InDesign and is saved to PDF for the web.
PowerPoint design template created for Anoka-Hennepin Schools. This template is used for all official presentations (i.e. School Board meetings) by district administrators. Several versions were created, consisting of versions for standard screen, widescreen, Mac, Windows and Google Slides. The district is in the process of creating versions for schools that use school palette colors (similar to their e-newsletter layouts).